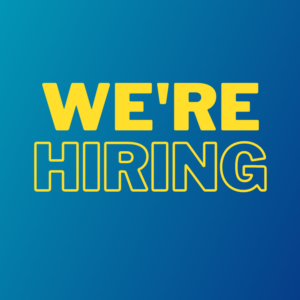 We are excited to share with you that ADR Vantage is continuing to grow and we are looking to hire a new full-time staff person to join our team!
Please review the DEI (Diversity, Equity & Inclusion) Program Manager job posting below to see if you or anyone you know might be interested in applying. You are welcome to forward this to others in your network as well. The deadline to apply is FRIDAY, OCTOBER 21, 2022.
---
DEI Program Manager
Applications are due no later than FRIDAY, OCTOBER 21, 2022.
ADR Vantage, Inc. is a leading consulting firm working at the intersection of three fields that most affect employees and their workplaces – Conflict Management, Organization Effectiveness, and Diversity, Equity & Inclusion (DEI). From our beginning in 1993, our Washington D.C.-based, woman-owned firm built a reputation for making a difference in the complex work-life of the 21st Century. We offer our clients a diverse array of cross-cutting expertise and lived experiences that make us singularly qualified to relate to and address the most complex and nuanced workplace situations.
Roles and Responsibilities
The DEI Program Manager will oversee the delivery of ADR Vantage's DEI services, have a major role in project design and development, and conduct training, facilitate dialogue groups, and work with organizations to achieve DEI objectives. This position will also maintain certain key partner relationships and support ADR Vantage's strategic direction relating to DEI. The individual in this position will work under the supervision of ADR Vantage's Managing Director and must be comfortable working both independently and collaboratively. This is the perfect position for an individual who enjoys the collegiality of a small team and has the passion and commitment of supporting individuals, workplaces, and organizations to advance their DEI-related goals. Primary duties include:
Working with the Managing Director to identify a plan for DEI priorities on an annual basis and as new contracts and other opportunities develop;
Providing DEI training, facilitating dialogue groups, and designing and developing, or customizing, training curricula and learning aids to support client projects;
Supporting DEI and Organizational Effectiveness (OE) leadership and team development projects, including project design, development, implementation, and oversight; conducting organizational assessments; and general DEI and OE consulting;
Supporting project scoping and development, and helping clients define their immediate and strategic goals;
Managing project timelines and deliverables as well as coordination, communication, and collaboration among project team members; overseeing quality assurance metrics; and coordinating with operations staff on project tracking, reporting, evaluation and administration;
Supporting the decisions regarding proposals and other project opportunities and assisting in proposal preparation; and
Staying abreast of current and future developments relating to DEI, including strategies and tools within organizations, and contributing to ADR Vantage's social media posts.
The ideal candidate will possess the following qualifications:
Bachelor's degree in Intercultural Communication, Business, Human Resources, Organizational Development, Psychology, or related field or the equivalent in number of years of work experience.
5 years of experience with DEI in an organizational context and with complex interpersonal and/or organizational group dynamics.
Demonstrated effectiveness in developing training curriculum, conducting engaging training workshops, and effectively facilitating sensitive dialogues; skill in facilitating virtual delivery including knowledge and experience with various virtual platform tools.
Demonstrated ability and effectiveness working independently as well as in collaboration with others, and in a leadership role when working within a team.
Strong written and oral communication skills. Experience writing proposals is preferred.
Knowledge and facility with social media and related communication applications (e.g., LinkedIn, Facebook, Constant Contact, etc.).  Experience contributing to blogs or similar writing is a plus.
Relevant experience and/or certifications related to ADR Vantage's other core service areas including conflict management, mediation, leadership development, coaching, and/or organizational development and effectiveness is a plus.
Located in or near the DC/MD/VA Metropolitan area.
­­­­­­­__________________
ADR Vantage offices are 100% remote for day-to-day work, but staff are expected to work in-person at client sites, as needed, and attend ADR Vantage staff engagements, most of which are within the DC metro area.
Starting Salary: $80,000/year. Benefits include annual leave, sick leave, medical, dental and vision insurance, 401(k), professional development, and virtual office support.
To apply, please send cover email/letter, current resume, and a writing sample to admin@adrvantage.com no later than October 21, 2022.  PDF versions of all documents is preferred. Some examples of writing samples to be submitted include short project or program reports, proposals or grant narratives, authored articles, annual reports, or similar.
ADR Vantage is committed to an equitable and inclusive workplace, and we welcome individuals of all identities to apply.
---