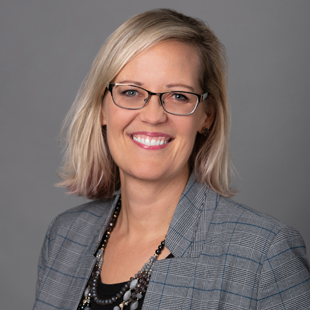 Tara B. Taylor, MPA
Managing Director
Tara provides leadership in planning and implementing the strategic direction for ADR Vantage, and she leads the firm's Diversity, Equity, and Inclusion (DEI) consulting practice. Her high energy and engaging style make her one of ADR Vantage's most sought-after consultants. She is passionate about helping individuals build positive relationships and have more meaningful and productive conversations across their differences.
Tara joined ADR Vantage as the Managing Director in 2019 after serving as a contractor for the firm since 2016. In this role, she manages and directs multiple client engagements, shares oversight for business development, and provides an array of direct client services, including conflict management, training and curriculum design, facilitation, and strategic planning support. In her DEI practice, she conducts facilitated dialogue sessions, designs and conducts training, and works with organization leaders to develop a more wholistic and strategic approach to DEI so that employees of all identities can reach their highest potential.
Tara has a unique combination of experience that weaves together a background in government relations and collaborative problem solving with an expertise in intergroup dynamics and intercultural communication processes. Prior to joining ADR Vantage, Tara spent almost 20 years creating and directing programs for the Maryland Commission on Civil Rights in workplace conflict resolution, organizational and leadership development, as well as human rights and social justice issues. During her tenure at the Commission, Tara served first as the Mediation Program Director, then as the Education and Outreach Director, and went on to cofound and serve as Program Director and lead faculty for the Maryland Equity and Inclusion Leadership Program, a collaborative year-long leadership and professional development program.
Earlier in her career, Tara was certified as a mediator by the Arizona Attorney General's Office where she subsequently managed dispute resolution programs, and later managed a similar program for the Maryland Attorney General. She also directed several leadership development programs for the YMCAs of Delaware and the Eastern Region and served as Chair of the Maryland Program for Mediator Excellence Council. Tara holds a BA in Organizational Communication and an MA in Management and Public Administration and has taught as adjunct faculty for several colleges and universities, most recently for the University of Baltimore's Negotiations and Conflict Management Program in the Graduate School of Public Policy.
Tara is a highly engaging speaker adept at helping audiences to connect, get inspired, and walk away with ready-to-implement solutions for their professional and organizational challenges. Tara is a recipient of the Maryland Governor's 21st Century Award for Maryland Women in Responsive Government. In 2019, she was named as a "Top 10 Speaker" by the Society for Human Resources Management Annual International Conference. She is an International Institute for Facilitation (INIFAC) Certified Virtual Facilitator and Certified Culture Facilitator, and a member of the Mid-Atlantic Facilitators Network.
Tara lives in Maryland with her husband and two kids that keep her running!