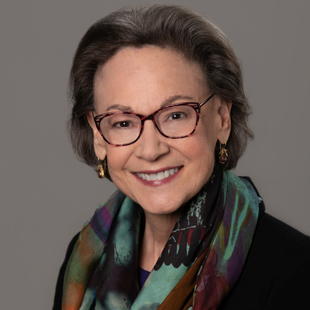 Dianne C. Lipsey, MA, ACC
President
As president of ADR Vantage, Dianne maintains lead responsibility for the strategic direction, business development, and financial management of the firm.  She also loves engaging with her clients as they explore deeper understanding and ways to enhance workplace relationships and their organizational culture. Dianne's clients recognize her as an intuitive, insightful, and empathetic resource.
Dianne cofounded ADR Vantage in 1993, which at that time was a consulting firm supporting the newly enacted Americans with Disabilities Act. Dianne's fascination with people in the workplace setting began with her work in the disability field, well before the workplace protections that now exist were enacted. It was her work as a rehabilitation counselor, working with people who were deaf and later running a job placement program for people with epilepsy, where she first learned important lessons about barriers and success in the workplace. This knowledge still serves her today.
Dianne is deeply committed to social justice and dedicated to a diverse, equitable, and inclusive workforce. From ADR Vantage's early days, Dianne has applied her commitment and expertise to building a thriving consulting firm in partnership with some of the most talented and dynamic practitioners and consultants throughout the United States who share that vision.
Dianne is a mediator, facilitator, trainer, and conflict and leadership coach. Among her favorite engagements are those where her process design, ability to safely draw people into conversation, insightful questions, and instinct for when and how to shift focus, result in movement or a turning point for people and their organizations. She enjoys trusted relationships with her clients and serves them to address immediate needs and deepen their own capacity to understand and manage conflict along the way.
Dianne has an MS in counseling and BS in psychology. She received her certification in mediation from the Virginia Supreme Court in 1995 and is an International Coach Federation certified coach. She is certified to administer multiple personal and organizational assessment inventories, including Myers-Briggs and the Strength Deployment Inventory, and frequently uses the Team Performance Indicator in her work with teams.
When not at work, Dianne continues her leadership commitment to women's equality historical museums. She also spends as much as time as possible traipsing in the woods and the hills; studying rocks and trees; visiting her sisters, nephews, nieces, and the next generation; and traveling as far and wide as she can with her husband of many years, David.