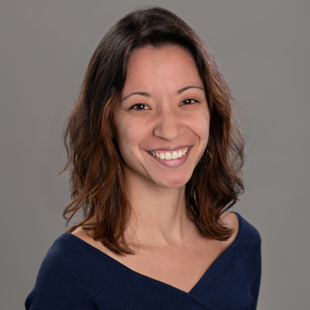 Kayla Elson, MA
Conflict Management Program Manager
Kayla serves as the nexus between ADR Vantage's clients and consultants, overseeing the firm's conflict management projects. Kayla's naturally compassionate, intuitive, and strategic approach to her work fosters trust and confidence, and helps individuals and organizations build positive relationships and transform problems into solutions.
Kayla joined ADR Vantage in 2022 as an experienced conflict management practitioner. She is passionate about empowering people and organizations to maximize their potential and their impact. As a practitioner, she provides a variety of direct services for clients, including conflict management and mediation, facilitation, training, and leadership and team development. In her role, Kayla also ensures clients experience a tailored approach to their needs by matching ADR Vantage consultants with the best fit of expertise, personality, and skillsets.
Her experience as a dispute resolution practitioner began with service as an AmeriCorps Mediation and Education Specialist, upon receiving mediation training from Community Mediation Maryland. Within the Baltimore Community Mediation Center (BCMC), she partnered with Baltimore City schools providing mediation services, facilitating youth-police dialogues, and teaching conflict management workshops. She also served as one of the inaugural mediators for the police complaint mediation program in Baltimore.
With her commitment to increasing access to mediation by people of all identities and backgrounds, Kayla served as a founding Board Member and Treasurer of Community Mediation DC. Her experience mediating workplace conflicts within the District of Columbia exposed her directly to the important role mediation can offer in building strong leadership teams and effective workplace relationships.
Prior to joining ADR Vantage, Kayla excelled as a facilitator-mediator for Justice and Sustainability Associates and was responsible for directing community engagement and local policy processes across the East Coast aimed at building safer, more equitable cities. Alongside this consensus-building work, she worked within the firm's Organizational Development Practice deftly managing projects designed to build the capacity of organizations to effectively manage conflict and elevate their diversity, equity, and inclusion (DEI) goals.
Kayla has an MA in Conflict Resolution from Georgetown University and a BS in Political Science and Philosophy from Towson University. She is a certified Conflict Dynamics Profile (CDP) Practitioner.
Beyond her work life, Kayla is dedicated to helping communities and families collaborate more effectively. She volunteers her time as a community mediator for Community Mediation DC and a family mediator for the Multi-Door Dispute Resolution Division of the Superior Court of the District of Columbia. She also enjoys returning yearly to her alma mater, Georgetown University, to help coach undergraduate students honing their newly acquired mediation skills.
Kayla lives in Maryland and is most likely to be found on the floor swing dancing the night away!