Did you know that over 90% of ADR Vantage's client projects were conducted virtually this year? Our team has been conducting online mediations, facilitation, and training for years, and our full-time staff has been operating as a remote team since 2019, but this year was quite different. 2020 marks a major change in how we work and how our clients work.
This year's pandemic thrust many of our client organizations into the virtual space without much warning, but we were well-equipped to help them pivot quickly. We applied proven strategies with a healthy dose of experimentation, and we were able to assist many of our clients to navigate technical hurdles, to gain comfort with virtual collaboration, and to find creative ways to stay engaged with each other. We continue to be impressed with how effectively our clients (and you!) have risen to this year's challenges and discovered new ways of working.
ADR Vantage is continuing to adapt and evolve. Here are just a few of the exciting developments we have cooking.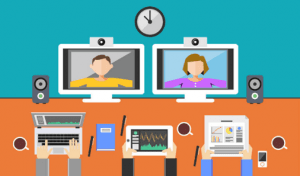 Special ADR Research Project Collaboration
ADR Vantage is partnering on a unique research project to explore the relationship between diversity, equity, and inclusion (DEI) and alternative dispute resolution (ADR) from the practitioner's perspective. Little research has been conducted on the nexus between DEI and ADR and we are excited to engage in this important area of study. We want to learn more about what practitioners experience in their work, and where there are connections and gaps between ADR theory and practice. The research project is being led by one of our own practitioners, Dr. Yunzi (Rae) Tan, Associate Professor and Program Director at University of Baltimore's School of Public and International Affairs. The results of this research will be considered for inclusion in the 2021 special issue of the academic journal Negotiation and Conflict Management Research that will explore "Lessons from Practice: Extensions of Current Negotiation Theory and Research."
2020 Facts
200+ = The most people that participated in a facilitated virtual event.
6,776 = The number of miles between a mediator (Washington, D.C.) and the mediation parties                                (Japan). We also supported Federal Employees stationed in Germany this year.
    166 =  The number of ADR Vantage practitioners around the country.
         0 = The number of projects cancelled due to COVID-19. Instead, many projects were reimagined &                   conducted virtually.
14.3% = The percentage of growth in our case load.
Bringing More Diversity, Equity, Inclusion to ADR Vantage
One of the many reasons we were excited to welcome our new Managing Director, Tara Taylor, MPA at the close of last year was to deepen our commitment and our work in the diversity, equity, and inclusion (DEI) arena.
And this year, perhaps more than ever before, has shown us that organizations and leaders are looking for support in their DEI journey as well. Tara has taken her 20+ years of work in the civil rights and conflict resolution fields and has been busy at work enhancing ADR Vantage's DEI practice. Just this year alone we have facilitated DEI-focused employee discussions and focus groups; conducted DEI strategic planning sessions and a large-scale organizational DEI assessment; offered conflict resolution services to workplaces dealing with a rise in tensions around racial and social justice issues; and provided DEI-centered training including several signature workshops offered by Tara on LGBTQ+ Inclusion Best Practices for Workplaces. We are also adding to our cadre of DEI-expert practitioners within our roster, and we are forming partnerships and connections with other DEI-focused organizations. So, keep an eye out for more growth in this area at ADR Vantage in 2021!
Thanks for the feedback! 
At ADR Vantage, we take pride in doing great work. This year, we are certainly proud of our amazing practitioners who continued to outperform and who made a real difference for our clients. Here are a just a few of the wonderful things our clients said this year about our trainers, mediators, facilitators, coaches, and consultants.
"We truly believe that working with you has been a tremendous benefit to our division."
~ Federal Division Director
"I was so impressed! Of course, I already knew how talented you are, but you certainly took my opinion up a few more notches. Your skills to keep the group engaged virtually…made the training seamless."
~ Federal Program Director
"That trainer was really excellent. Really smooth delivery, really engaging."
~ Training participant
"The mediator made this intimidating process flow smoothly. Much appreciated!"
~ Mediation participant
"The mediator did an excellent job of guiding the discussions and focusing
on the real issues for resolution."
~ Human Resources Manager
"Thank you so much for the work that you did with our team. If anything is a reflection of our progress, I have had better conversations during the recent performance appraisal meetings than I've had in four years."
~ Federal Division Director
New Website Coming in 2021!
We are currently working on giving our website a makeover. Our new look will debut in early 2021! For now, be sure to follow us on social media to stay updated about all the great things taking shape and check out the latest articles on our blog.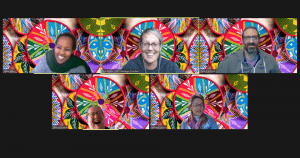 From our remote offices to yours…
May the hardships of 2020 bring us all thankfulness for what we have,
trust that better is yet to come, and patience to support one another into the coming year.
Wishing you and yours all the best in 2021!