The US Treasury, in selecting a woman to feature on the planned redesign of the $20 bill, was inundated with candidates whose contributions to our nation were pivotal if not monumental. As our team considered the women whose stories inspire us, it was much the same. We decided to share with each other our picks for women who are making history today and inspiring our communities and nation to keep evolving. #WomensHistoryMonth
Erricka Bridgeford – Conflict mediator, co-founder of Baltimore Ceasefire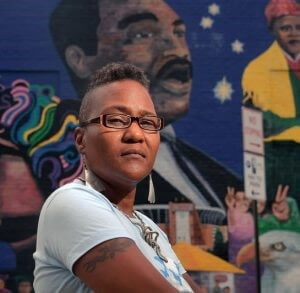 Erricka Bridgeford is a true peacemaker, serving and leading at the forefront of major peace movements. For seventeen years she has been training community mediators, and she blazed a trail bringing the first mediation training into Maryland's prisons. She was an advocate for the 2014 repeal of Maryland's death penalty and she was an organizer of the anti-violence movement, the 300 Men March. Last year, Erricka pioneered the Baltimore Ceasefire 365, and ongoing appeal to all Baltimoreans to participate in an end to murder and violence. Erricka inspires me because she courageously marches into spaces where there is no peace to keep, and instead she creates peace.
-Rick Buccheri
The Unsung Everyday Heroes – Our strong, fearless and world-changing mothers, sisters, and friends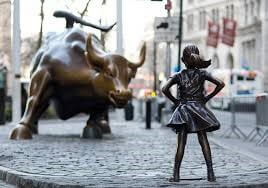 As a child, I wanted to be Wonder Woman – strong, fearless and capable of saving the world. As an adult, I've realized reluctantly that my reach will be considerably less than worldwide impact, but I've also learned that impact is both cumulative and about perspective. The history books may never recognize the mother who had the courage to leave an abusive relationship and work two jobs so that her children could pursue their dreams, the teacher who inspired curiosity and the pursuit of knowledge in male-dominated fields, the coworker who intervened to stop harassment, the community organizer that rallied her neighbors to care for those less fortunate… but these everyday acts of heroism do change the world and the course of history. As we recognize those women currently having a major impact on the national and international stage for causes supremely important to our safety and dignity, let us also remember the millions of unsung everyday heroes too.
– Shayne Julius
Emma Gonzalez, High School Senior, Natural Leader and Gun Control Activist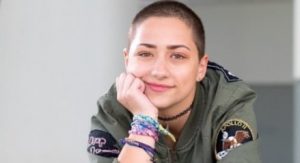 She stood stock still, gazing into the middle distance at March for our Lives last Saturday, requiring of all viewers to imagine the experience of waiting for those 6:20 minutes during the shooting spree at Stoneman Douglas High School last month. On February 13, 2018, Emma Gonzalez was a high school senior. Beginning February 14, the day of that unspeakable violence, she became an American icon and activist. She speaks with poise, purpose and power on gun-control, that few people have been able to do for most of the past 3 decades. She embraces and shares with other young leaders a coherent while also diverse message that has already had an impact and stands to shift the dialogue in ways that seemed hopeless a few weeks ago.
-Dianne Lipsey
The Women behind the Women's March – Tamika Mallory, Bob Bland, Carmen Perez and Linda Sarsour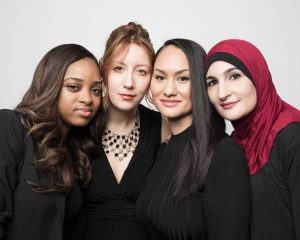 The Women's March of 2017 was one of the most transformational and inspiring moments I have witnessed. The four extraordinary women who saw the strength in the force of the collective voices are the history makers I'd like to acknowledge this Women's History Month. Because of their courage millions of women on all seven continents raised their voices and marched. Not only was this movement deeply personal but it was the rebirth of the women's movement that I am grateful to be able to witness and fight alongside. "Women's rights are human rights."
-Heywette Elias