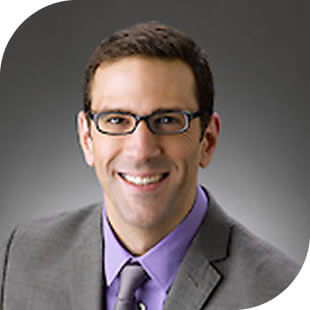 Rick J. Buccheri II, MSOD
Director of Programs
Rick serves as the nexus between ADR Vantage's clients and consultants–matching client needs to a consultant with the right mix of experience, skills, and personality. As a practitioner himself, Rick blends an academic perspective with practical experience to ensure work is grounded in theory and best practice while remaining effective and practical. Over the years, he has leveraged his knowledge of conflict dynamics and organizational behavior to help individuals, teams, and organizations navigate complex conflicts and establish a workplace culture defined by respectful and productive communication.
Rick joined ADR Vantage in 2014. His first project was to support the Transportation Security Administration's National Resolution Center in its launch of an internal mediation program by training and mentoring a cadre of mediators. Since then, he has supported numerous federal agencies and private sector organizations in their objectives to work better together. Rick is a dynamic facilitator, mediator, trainer, and conflict coach, who helps his clients cultivate a deep sense of curiosity, a rigorous commitment to positive change, and an optimistic outlook about what is possible.
Rick began his career in 2006 as a mediator, trained by the Baltimore Community Mediation Center (BCMC) to resolve disputes in Baltimore's neighborhoods, schools, courts, and jails. In 2008, he continued to mediate highly escalated and intense situations as BCMC's Volunteer Coordinator, including large group and community-wide disputes. He also provided training and mentoring to a roster of volunteer mediators. When he moved to Washington, DC in 2010, he served as Mediation Manager at the Conflict Resolution Center of Montgomery County, Maryland, where he would later go on to serve as a board member for five years (2013 – 2018). In 2012, he accepted the role of Mediation Specialist at the Maryland Office of the State's Attorney.
Over the course of his early career, Rick became curious about how organizational systems influenced conflict. Outside of work, Rick was an active volunteer, and he began noticing that the many nonprofit organizations he supported suffered from a similar set of problems that led to interpersonal tensions and a reduction in the organization's overall performance. In 2013, he earned an MS in Organizational Development from American University, where he expanded his understanding of the relationship of interpersonal conflict and the organizational systems in which conflicts arise.
Rick loves being in a classroom more than anywhere else, and he strives to create a learning environment out of every project he leads. He was an adjunct instructor at American University, a frequent guest lecturer at the University of Maryland College Park, and is an active presenter and public speaker.
Rick currently lives in New York and loves taking walks in Central Park with his wife.